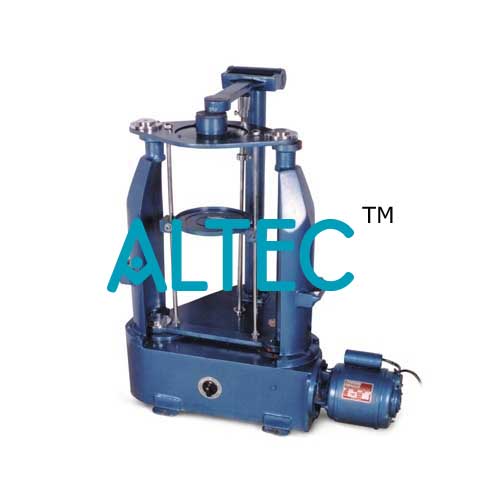 Altec Labs Manufacturers for Sieve Shaker (Rotap) from India
| | |
| --- | --- |
| Sieve Shaker (Rotap) | Name |
(Code - ALABS-A2-002 ) | Altec Export Lab Specification:
Sieve Shaker (Rotap) : Sieve Shaker (Rotap)
This Shaker reproduces both circular and tapping motion, Produces Circular (280-320 RPM approx) and tapping (140-160 RPM approx) motion with a uniform mechanical action which ensures accurate and dependable test results. This shaker is heavy in construction and no special foundation is required. The running parts operate in oil. A 1/4 H.P. electric motor runs the machine, the machine can accommodate six test sieves + set of Lid-pan but is supplied without sieves.