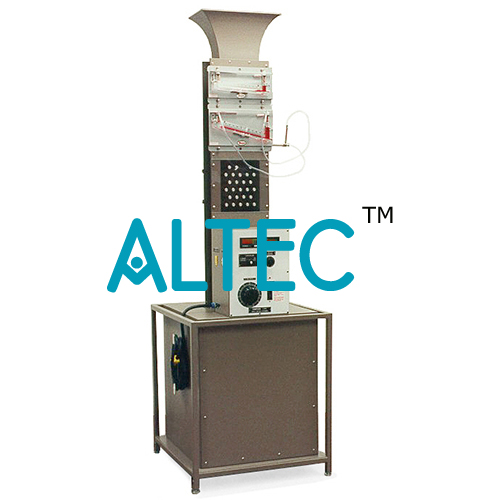 Altec Labs Manufacturers for Cross Flow Heat Exchanger from India
| | |
| --- | --- |
| Cross Flow Heat Exchanger | Name |
(Code - ALABS-A143-007 ) | Altec Export Lab Specification:
Cross Flow Heat Exchanger : Cross Flow Heat Exchanger

A small-scale cross flow heat exchanger system for use with the Heat Exchanger Service unit to teach the fundamentals concepts of heat transfer.
Some parts in the heat exchanger such as probes and axial fan can be easily removed for cleaning.
The enables variation of the parameters involved in the cross flow exchange process and therefore a complete analysis of the phenomena.
K-type thermocouples measure the inlet and outlet water and air temperatures, as well as permitting the connection.
The air mass flow rate is derived using an air velocity sensor.
The mounted on a PVC base plate which is designed to be installed on the plinth of the Heat Exchanger Unit without the need for tools.
A comprehensive instruction manual is included.