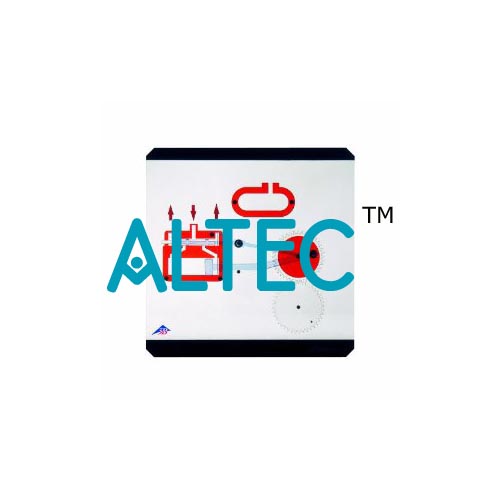 Altec Labs Manufacturers for Acrylic Transparent Engine from India
| | |
| --- | --- |
| Acrylic Transparent Engine | Name |
(Code - ALABS-A187-023 ) | Altec Export Lab Specification:
Acrylic Transparent Engine : Acrylic Transparent Engine
To demonstrate a group of pupils about the different type of engine with the help of overhead projector. Colour full transparent parts give a special advantage to demonstrate different parts on overhead projector. All parts are made of extremely, robust and durable high grade transparent acrylic plastic.